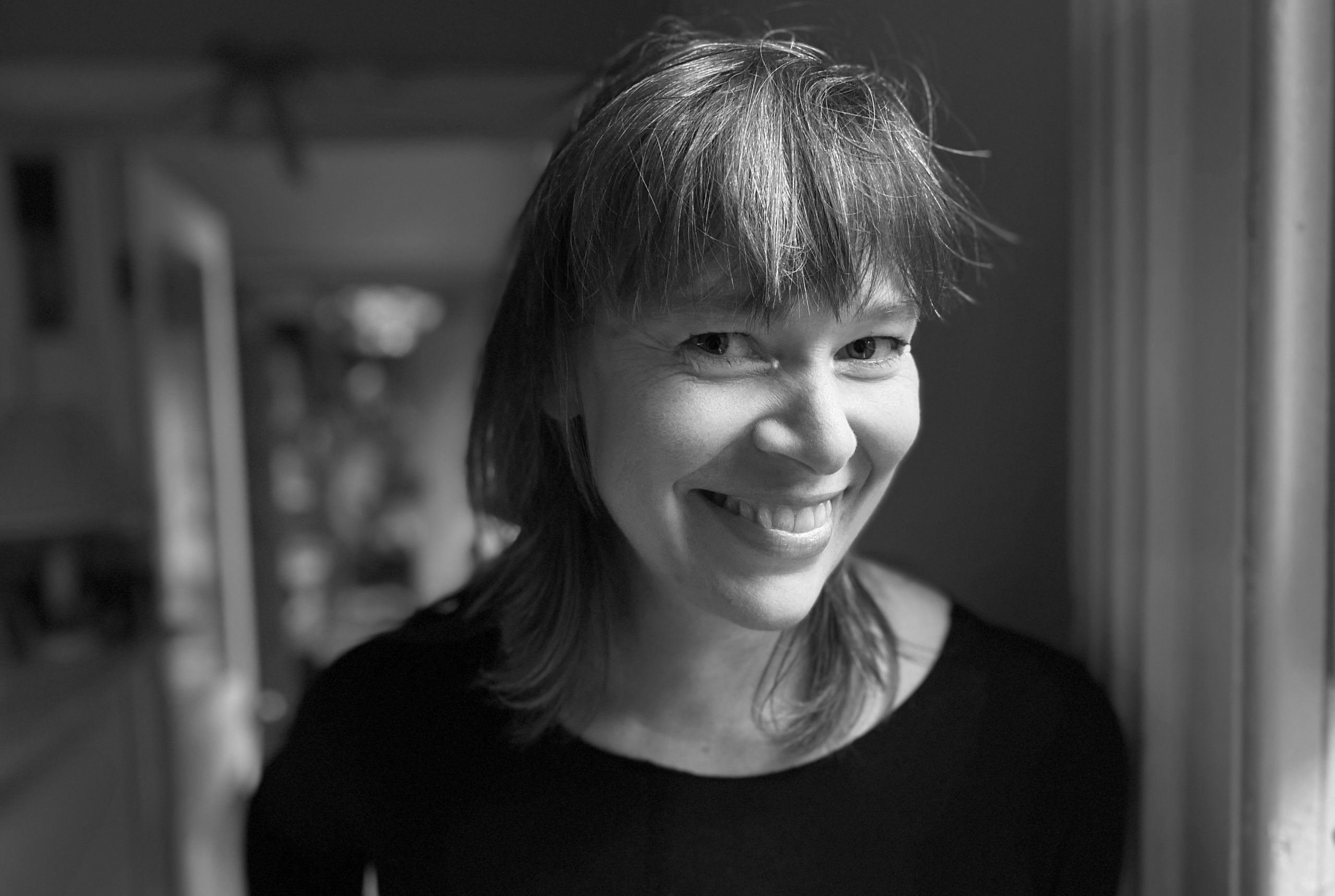 I live and have a studio in North Sydney and paint landscapes, waterways and Aussie native flora. I paint in impasto oils, alla prima (at first attempt) with palette knife onto stretched cotton canvas which I prepare myself as part of the process. When I'm hiking our National Parks for health and research I'm drawn to vast expanses glimpsed beyond the sometimes chaotic scrubby bush of our coastal natives. My painted landscapes are composed to lead the eye through chaos toward space and calm. Painted to put the viewer under and among tree limbs and leaves shading the viewer and framing the space beyond. My flora paintings on the other hand are all about loving the chaos, the sculpturos layering, the stacking of thick paint and finally with all the looking, see order, see the spaces celebrate the subtle tones and find calm to be with it.
Australia's vast native spaces humble me. My joy is to paint the story of our unique environment, the grace, humility and synergy our beautiful trees, plants and flowers all share with-in the symbiosis of Australia's natural habitat. I am reminded that we can all co-exist harmoniously like our natives to better care for her our heart land, Australia and each other. 
SOLO
2021 Kuringgai: Pop Up Exhibition, Traffic Jam Galleries, Neautral Bay, Sydney, NSW – Nov 19 – Dec 10
GROUP
2021 Everywhere I Look: a duo show, Be Brave Art Space, Avalon, Sydney, NSW
2021 RME Downland Art Exhibition: a group show, Toowoomba, QLD
2021 Flora: a group show, Dandenong, VIC
2021 Grammar Art Show: a group show, Toowoomba, QLD
2021 Inside this Box: a group show, The Corner Store Gallery, Orange, NSW
2020 Contemporary Australian Art Display: a group show, The Corner Store Gallery, Orange, NSW
2015 Emergence: a group show with Underground Art Space, Warringah Creative Space, Sydney NSW
2021 Finalist Port Lincoln and Bendigo Bank Arts Prize
2017 Finalist in Northern Beaches Art Prize
2016 Finalist in Northern Beaches Art Prize
Fund Raising And Voluntary
2021 – 2017 – Digital illustrations, 6 books for 'Short Stories Tall Tales' theatre show.
2020 – Painting donation – Cancer Research
2018 – Painting donation – Opera Australia Bennevolent Fund
2021 Traffic Jam Galleries, Sydney NSW – Current
2021 Uralla Gallery, Uralla NSW – Current
Illustratrating Childrens Stories
'Short Stories Tall Tales' theatre show stars Hannah Summers whose larger than life performance educates, enchants and entertains kids ages 0 to 4. Parents are encouraged to join in..fun for all! Each show is illuminated by large vibrant projections of the book illustrations upstage of Hannah. There's an epic amount of drawing in each book, drawn digitally, a challenge in the change of media and work volume but which is ultimately rewarding. I'm please to have some prints of those drawings available here, visit my illustrations page and also visit Short Stories Tall Tales to see what its all about. 
Miranda Summers born Melbourne Australia, raised in Sussex England, trained and accredited in Fine Art and Theatre Production. She began a theatrical career as a Prop Maker and Scenic Artist for Russell Beck Studio's, London's West End, English National Opera, Royal Opera House and in Television with Rik Mayall and Adrian Edmonson. Joined the team at Designers Guild on Kings Road, London for a short spell as a VM Display assistant before taking some exploration holiday in her native homeland Australia, she fell in love with the landscape, the people and began a career with Opera Australia initially with Team Props, became a Stage Manager and recently an Assistant Director. Miranda has Assisted the Direction for the Operatic World Premiere of Brett Whiteley 2019, Graeme Murphys, Turandot, David McVicars, Don Giovanni and Francesca Zambello's La Traviata, Handa's Opera on Sydney Harbour, HOSH 2020. 
Artistic expression always privately Miranda's life balance and inner commentary is now focused and brought to the public light in a recent duo show, 'Everywhere I Look' at Be Brave Art Space. A finalist in the Port Lincoln Art Prize 2021 she looks forward to 'growing the palette knife' in her own particular style, colour expression and share Australia's story of natural beauty, rugged grace, humility and symbiotic existence. That we humans might take inspiration and exist in such a way.
March 2020 marked a great change for the world and the Arts. It's incredibly important for each of us to express ourselves creatively and to continue to support others in persuite of Artistic endevours.
I would like to thankyou for your continued support of my work and through this your support is spread throughout the entire Artistic community.