Grainger Gallery ~ Grevillea Girls ~ February 2023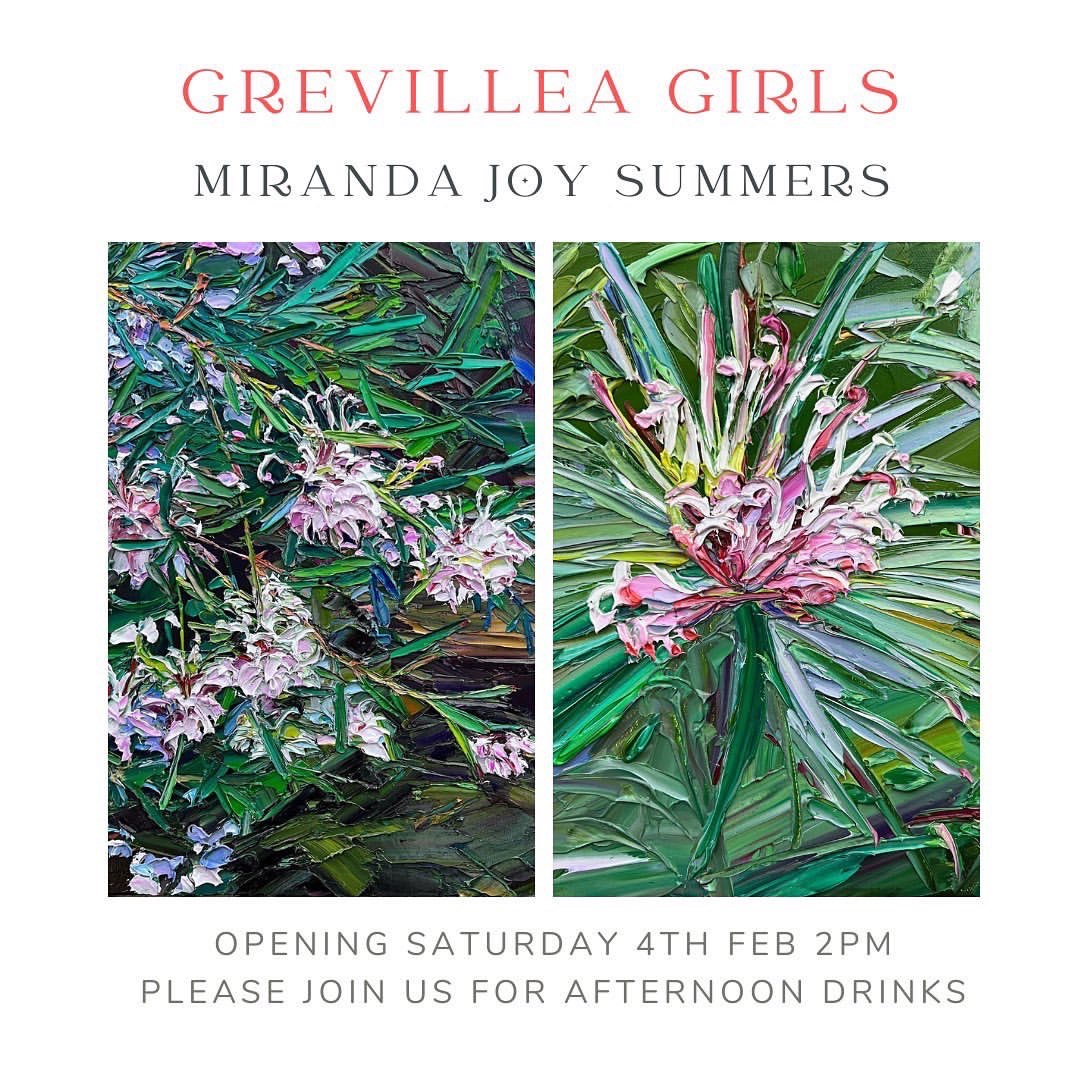 Miranda Summers
GREVILLEA GIRLS
Join us for Opening Afternoon Feb 4th 2pm
Solo Exhibition Continues until Feb 19th 2023
Grainger Gallery,Building 3.3, 1 Dairy Rd Fyshwick ACT 2609 AUSTRALIA
Miranda Summers showcases her series 'The Grevillea Girls' at Grainger Gallery. Inspired by bushwalks to Taylors Bay, Sydney Australia.
Imagine if you will a 1950's hair salon with rows of pink hair drying bonnets. Beneath them glamorous ladies awaiting the reveal of their pink rinse and set, excitedly sit and gossip at high volume over the dryers. These are my Grevillea Girls and this narrative was planted as I painted in impasto oil the beautiful full bonnet shaped petals of our Sydney costal Grevillea. I adore the way each pink bobbled flower head grew out on a long leafed stalked limb to bob about in the breeze as though wanting to whisper a secret into the ear of their neighbour.
My Girls are accompanied in this body of work hosted by Grainger Gallery with Spring Flowers from Taylors Bay in Sydney and the Muogamarrra National Park.  – Miranda Summers.
Miranda's artistic approach combines Impressionism with Contemporary Landscape Painting, utilising negative and positive space to create an interplay between foreground and perceived distance. This dynamic technique reduces spatial distance and invites the viewer to engage with the present moment.