Five Petals, painted with palette knife in oil, 20 x 20cm
The corners of my school books were covered in doodles of 5 petaled flowers, The shape feels nice to draw, is pleasing and whimsical adding a touch of pretty to an otherwise plain lined note book. To my delight here I find her, dotted alongside my bush walk trail, Tea Tree: a five petalled symbol of grace and strength with power to treat wounds, the leaves crushed and inhaled to alleviate colds and coughs. The essential oil distilled from the leaves of the plant is prized the world over for it's anti-bacterial and anti-fungal power. Thankyou Tea Tree.
I paint 'alla prima' which means 'at first attempt' my paintings are usually completed within one session.
*this painting has sold
Meet The Artist – SAT NOV 20 at 2 – 3 pm
Traffic Jam Galleries
41 Military Rd, Neutral Bay, Sydney NSW 2089
Tue – Sat 10am – 5pm
info@trafficjamgalleries.com
+ 61 2 9953 3831
Exhibition Nov 19 – Dec 10 2021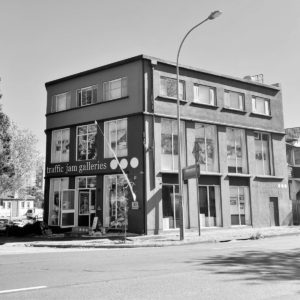 Thankyou!
Your interest in my work is very much appreciated and your support of the Arts is important.
To hear first about new work and events or ask me about this painting contact me here.
Or to follow my social media click the icons at the bottom of this page